Document Scanning in Washington DC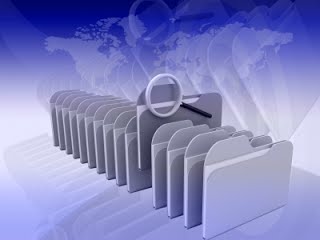 Businesses across DC use document scanning to convert paper records into electronic documents. Once they are in digital format, documents are a lot simpler to find. If a document is required, it is accessible with a basic computer search. Access to every record can be restricted to single employees.
This keeps every document on a need to know basis. Access must be managed to eliminate workers from misusing the private data of employees and customers. Any paper record can have a retention life, and an electronic document management software package will automatically destroy unnecessary records.
Tips on Starting Your DC Document Scanning Project
You'll want to begin by setting up a record management policy. Figure out how long to store each type of document, then determine which employee requires access to them. This plan should be published to every employee.
Second, you must clean out all unwanted records. Have anyone who uses official records eliminate documents that should be shredded. Also, distribute shredding containers around your office for everyone to toss their unwanted documents. Ask employees to go through their personal files with the official document management policy and shred everything past its useful date. There is no need to digitize documents that aren't needed.
The third step is to determine which documents will be accessed going forward. If it will never be needed going forward, then keeping the original document is the superior option. Everything left is what you need to scan.
Finally, it is time for the actual scanning. You can acquire scanners and assign the work to an employee or temp. If you have a box or two then using an employee should work. But as you grow, the volume of material to scan may overwhelm your capacity. In this case, you should find a scanning service to do the work for you.
Washington Document Shredding makes the conversion process easy. Our partners will index the documents and then destroy them completely.
Get Free, No Obligation Quotes on Document Scanning Services in the DC Area today!
Washington Document Shredding can help you get started with your conversion to a paperless office. To learn more just give us a call at (703) 962-7875 or fill out the form to the left, for a free quote on document scanning services in the DC area today. We will get back to you in seconds!